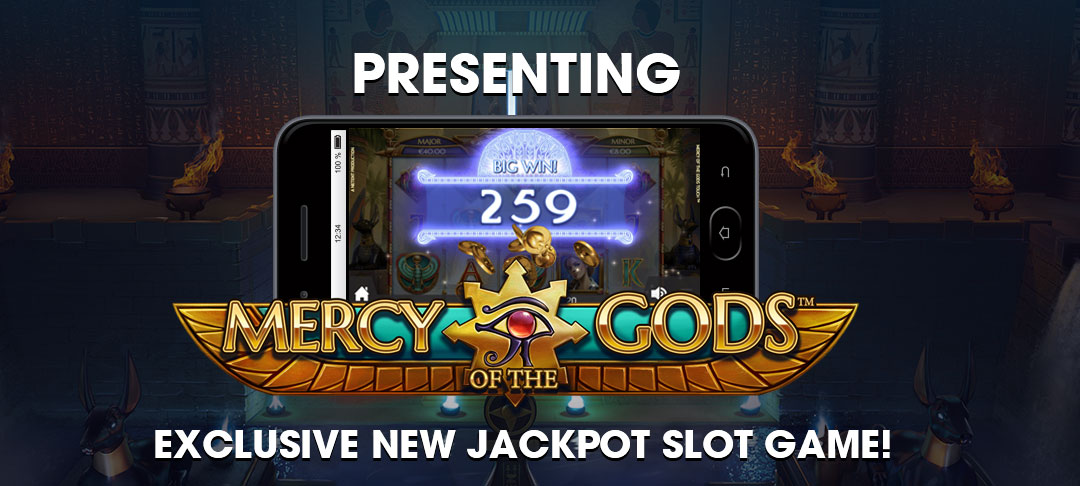 Introducing Mercy of the Gods™ !
Immerse yourself into Mercy of the Gods™ where as an adventurous archaeologist you will search the ancient pyramids to find hidden treasure. The Goddess of Life and Prosperity will join you and the goodness in her heart will guide you to the Gift of Wealth Jackpot!
Exclusive to BorgataCasino.com play Mercy of the Gods™ today. You can be the next BIG jackpot winner.